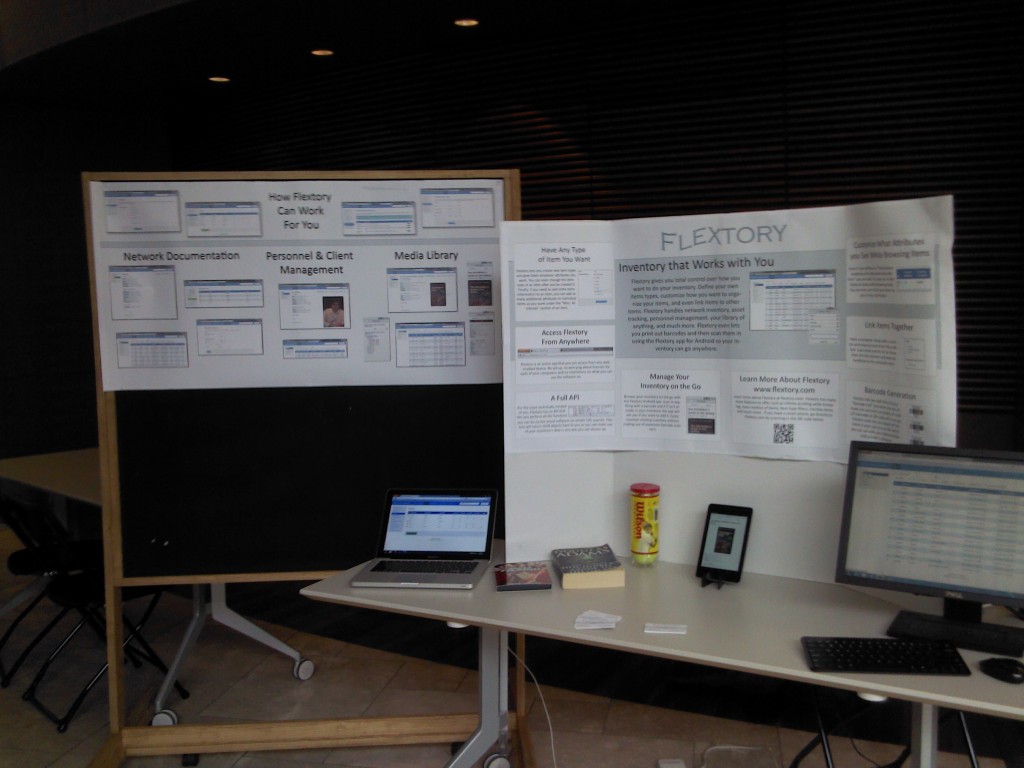 Yesterday, Flextory had a table at "Innovation U", which was being held in the Discovery Center at the University of Wisconsin – Madison.  UW-Madison has declared this year the "Year of Innovation" and Innovation U was the official kick-off event for that.  Various campus departments and past winners of innovation competitions on campus had tables all around the Discovery Center.  There were also various talks throughout the evening about all the innovation at UW-Madison.
Overall, it was a very successful event.  I got to talk with many different people about Flextory and there were various other people showing off their start-ups, which is always fun to see.
Here's a bonus picture of Will from Student Boat.  Their exhibit was right next to mine.